At the IQC, we seek to serve and strengthen Oklahoma's towns and cities while educating the next generation of Oklahoma's leaders. We collaborate with faculty and students from The University of Oklahoma, as well as cutting-edge practitioners from around the world, to enhance our understanding of the built environment's influence on quality of life. Through the IQC's engagements with communities and civic leaders, our OU team helps the citizens of Oklahoma reshape their towns and cities in ways that improve our state's social ties, environment, and economy.
Learn More
Recent Posts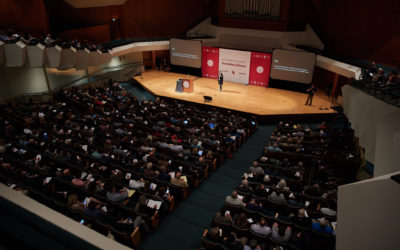 Design for the Just City (02:30) Toni Griffin Urban Planning for the American City Toni L. Griffin works with cities as the founder of Urban Planning for the American City, with projects including Detroit Future City, a comprehensive citywide framework for urban...
Quality Places.
By the end of the 20th century, most towns and cities throughout the country – and certainly throughout Oklahoma – were struggling to deliver environments that fostered the quality of life that previous generations took for granted: vibrant main streets; public spaces where neighbors interacted daily; and safe, inviting open spaces where citizens of all ages gathered. We work with civic leaders to help citizens shape desirable places that define quality communities.
Increasing Community.
OU President David Boren expressed in his book A Letter to America, "Every decision should be made with the goal of increasing community." We believe that great places are at the heart of great communities. The built environment strongly influences our social ties, how attached we feel to our communities, and our level of civic engagement. We help Oklahoma towns and cities reshape public spaces into environments that help forge community. In addition, the very act of reshaping our public spaces can galvanize community ties and spur further positive impacts.