Altus Reservoir Report
Students in the 2017 Environmental Design Capstone imagined recreation upgrades around a reservoir in Altus.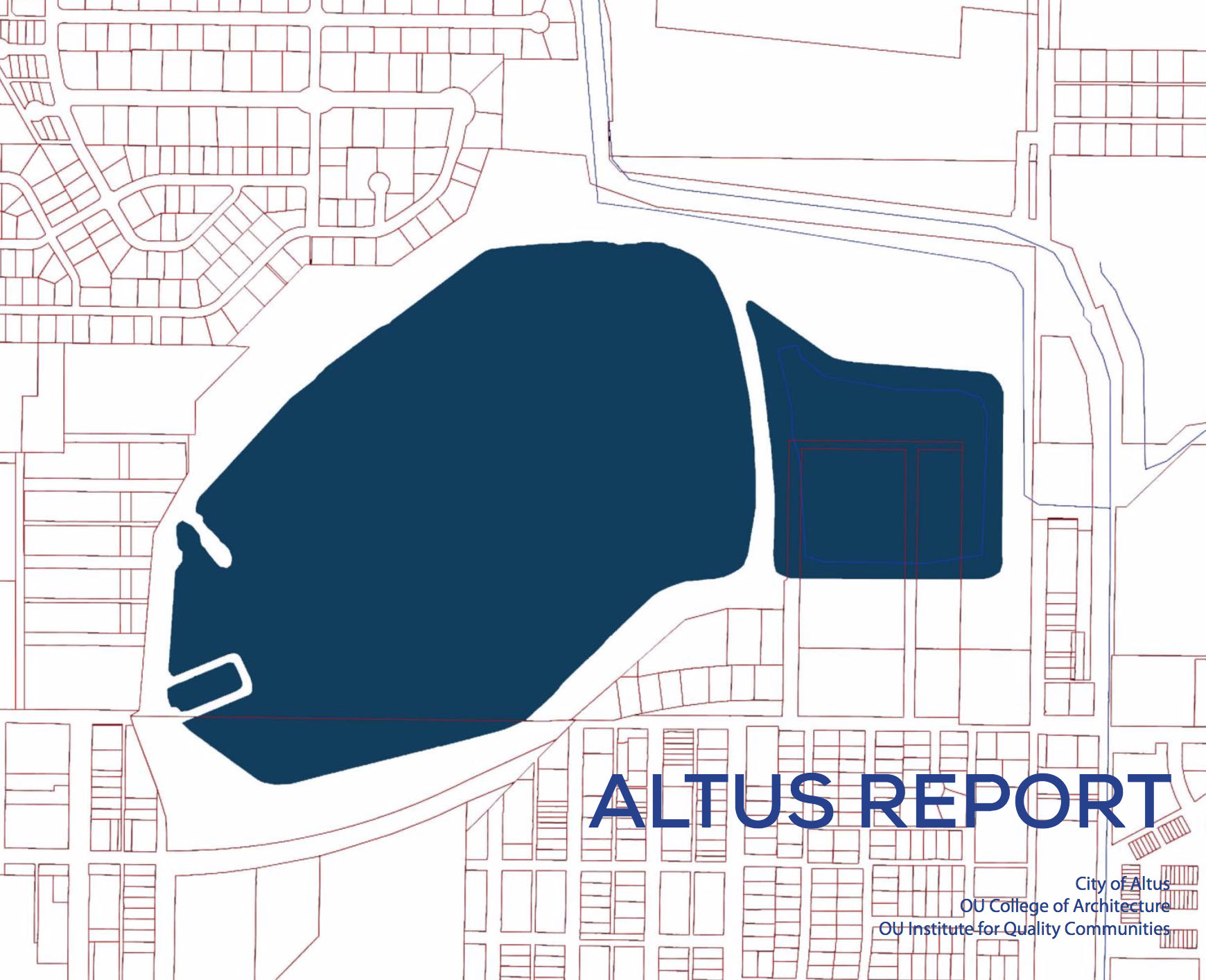 Altus, Oklahoma | Spring 2017
View the Final Report Below
Environmental Design Capstone students in Spring 2017 traveled to Altus to work with city staff imagining recreation possibilities around this beautiful reservoir. The Altus Reservoir was constructed in the late 1800s to early 1900s as the first water source for the new community. By the 1940s, the reservoir's primary function was to serve as water storage for the water supply of Altus. In the past several decades, there have been efforts to improve the surrounding land including strategies to activate it as a public space.
The Environmental Design team was tasked with providing design recommendations for the City of Altus to implement. The team made two site visits to document, photograph, and research the project, including interviews with city staff. Students also conducted case studies of similar historic parks in Oklahoma.