DesignWorks: Boley, Oklahoma
A DesignWorks visit to Boley explored ways to highlight the town's unique history and create a welcoming gateway for community members.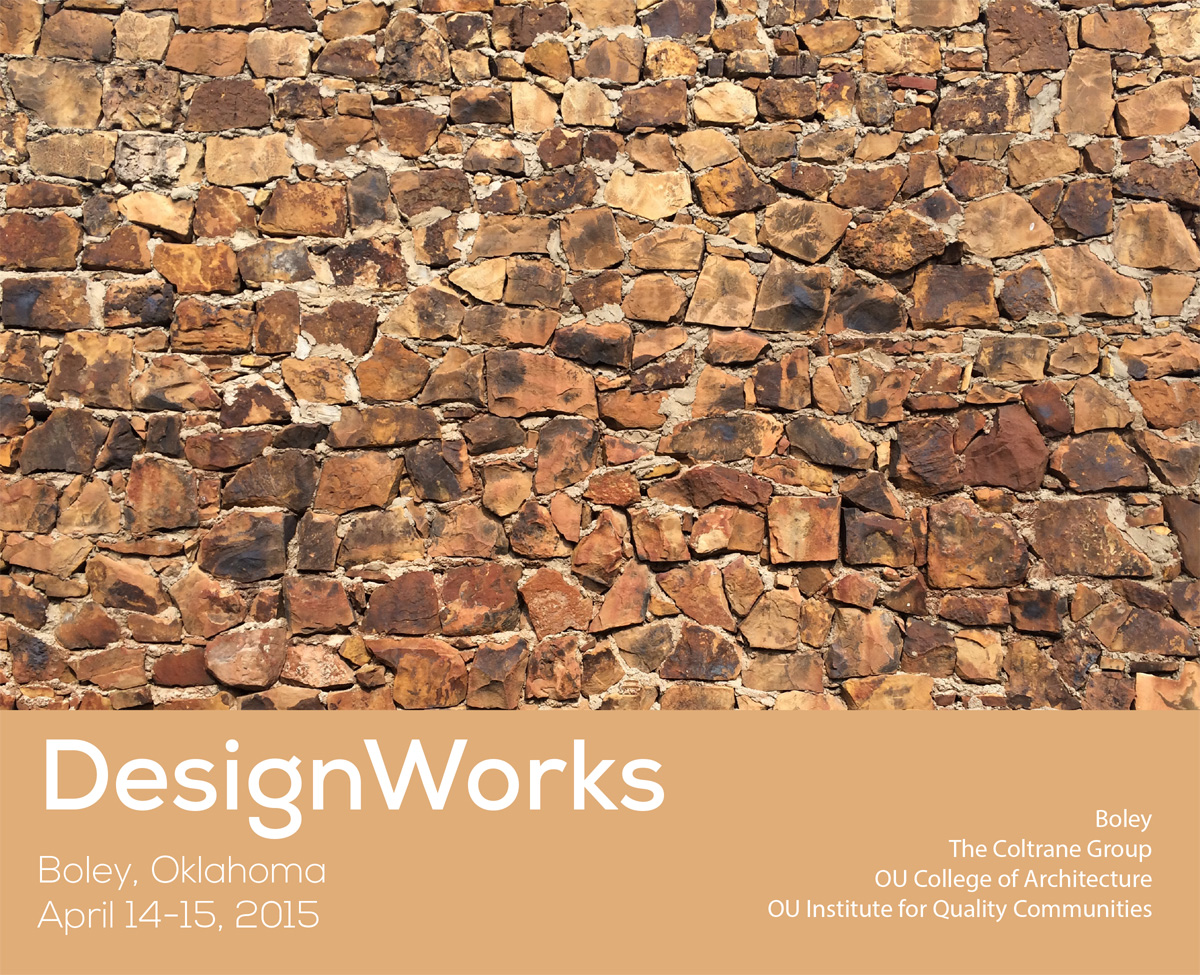 Boley, Oklahoma | Spring 2015
View the Final Report Below
In April 2015, The University of Oklahoma Institute for Quality Communities sponsored a DesignWorks Team Visit to Boley, Oklahoma, through a partnership with The Coltrane Group. The Coltrane Group has been working with Boley and other historically all-black towns in Oklahoma. Notably, they created the Colored Memories collection of colorized historic photos, on display at the Oklahoma History Center.
DesignWorks is a program that brings together community residents and design professionals to address the image of Oklahoma towns. Through a two-day design charrette, a team approaches design issues with a fast-paced, creative process.
In Boley, the team included faculty, staff, and students from the OU College of Architecture and Institute for Quality Communities. The team toured important sites and met with Boley officials and area residents. Information gathered from these observations and conversations contributed to the recommendations in this report.
DesignWorks reports focus on achievable goals that can be completed with resources that exist in the community.
Recommendations for Boley include:
Improvements to Boley's gateway at US-62
Memory exhibition celebrating Boley's history
Interactive public art to gather community feedback