Chickasaw National Recreation Area
Students in the Environmental Design Capstone course helped celebrate the 100th Anniversary of the National Parks Service by imagining new and updated facilities at this park.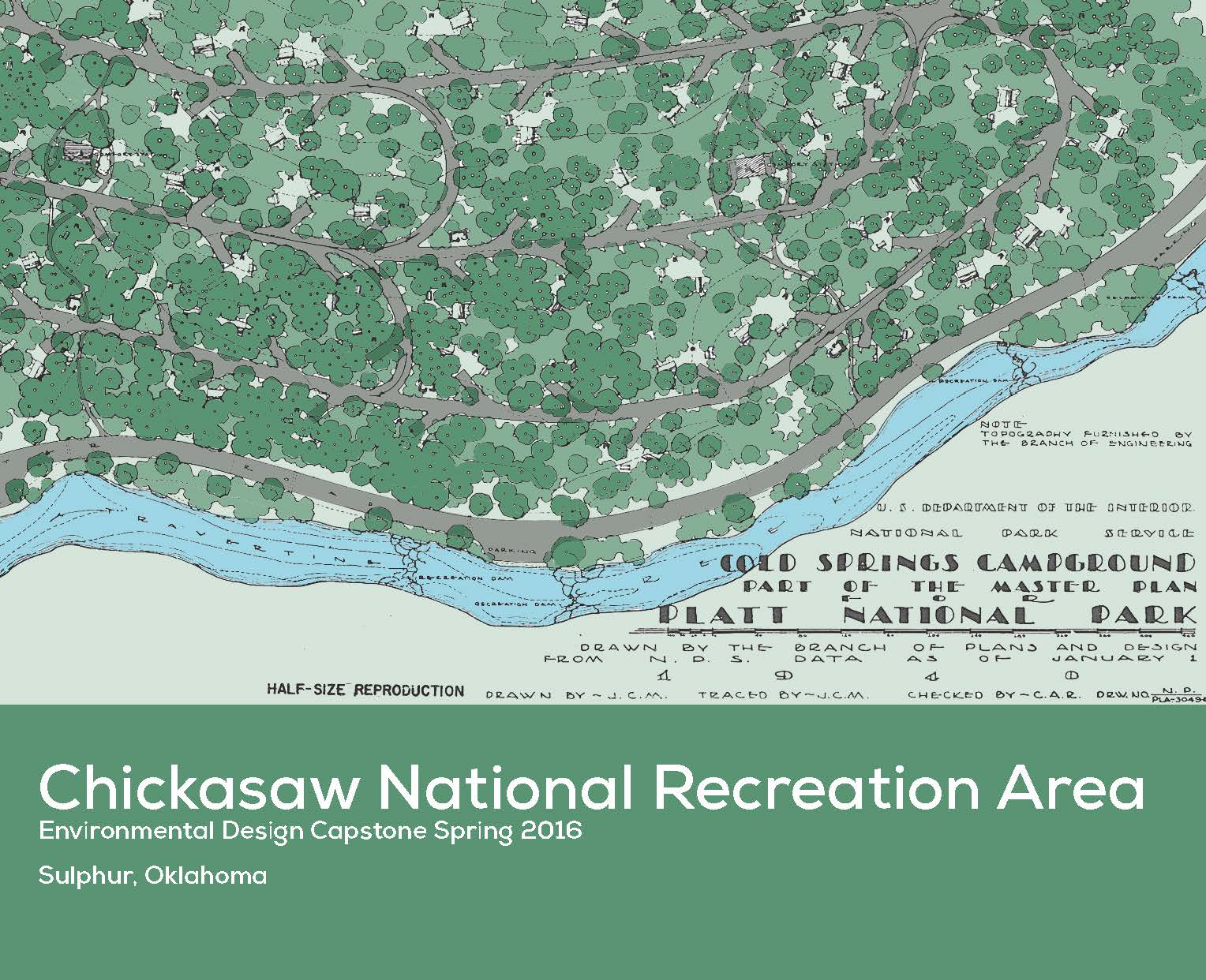 Sulphur, Oklahoma | Spring 2016
View the Final Report Below
In 2016, the National Park Service turned 100 years old, and the National Historic Preservation Act is celebrating its 50th year. Students in the Spring 2016 Environmental Design Capstone Course celebrated both anniversaries with recommendations to the Chickasaw National Recreation Area. The park is one of three National Park Service properties in Oklahoma, along with the Oklahoma City National Memorial in downtown Oklahoma City, and the Washita Battlefield National Historic Site in Cheyenne.
The course was led by Ron Frantz and Hope Mander, with students Samuel Crabtree, Matthew Festa, Jared Hopkins, Jessika Poteet, and Natalia Pulido.
The group worked with park staff to improve  amenities for visitors to the recreation area. In addition to learning about this Oklahoma park and the national park system, students also learned about the Chickasaw Nation that has a huge presence in this area.
Field work and special activities complemented classroom lectures and work sessions. Students gathered information about the park, the park system, and the Chickasaw Nation. The context of historic "parkitecture" and current standards for new park buildings informed conceptual designs for new facilities.