Tahlequah Cultural District
An IQC team worked with the Cherokee Nation and other groups in Tahlequah to identify strategies to build on the city's Cultural District development plan.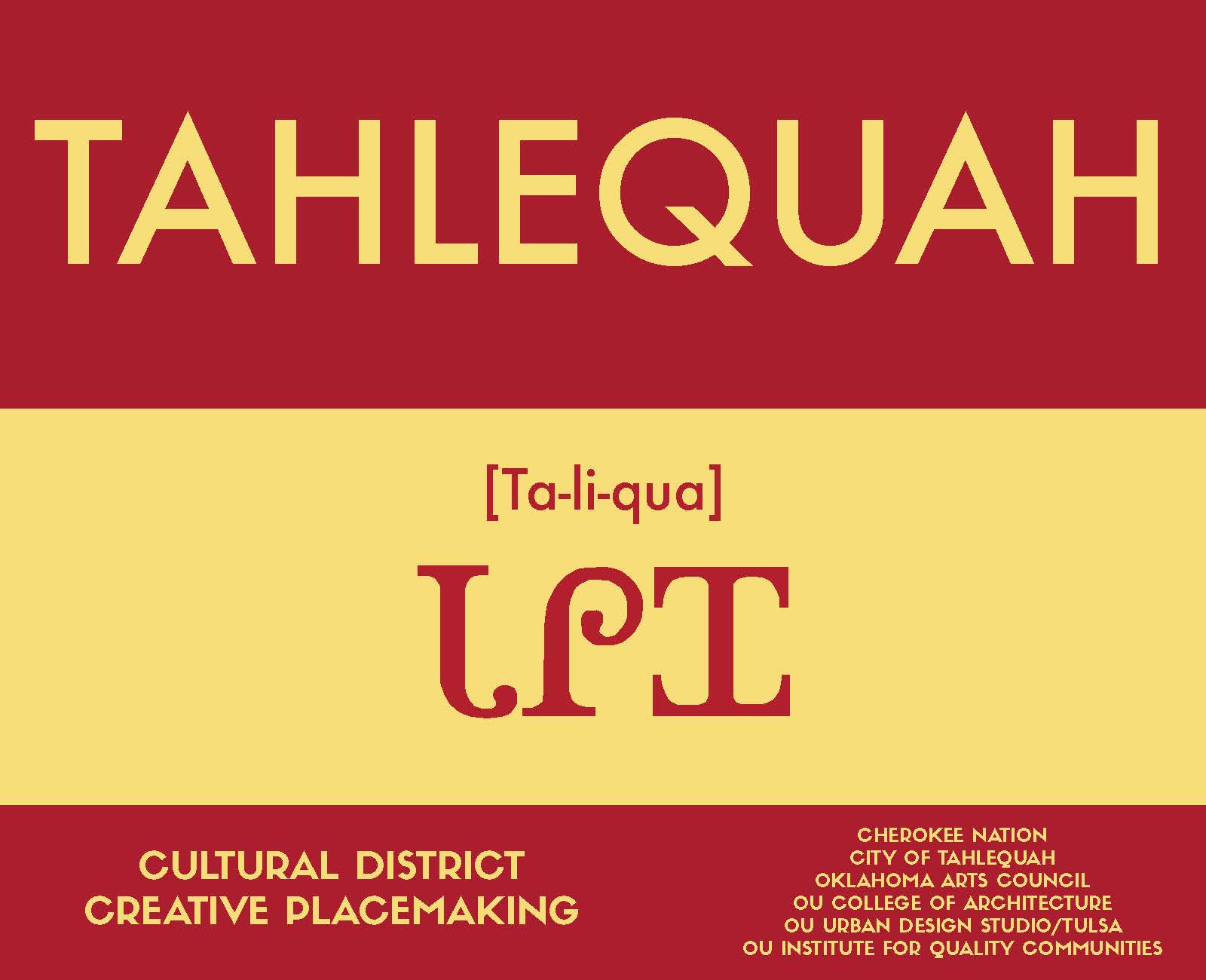 Tahlequah, Oklahoma | Fall 2015
View the Final Report Below
In September 2015, a team of IQC staff and students, along with students from the OU-Tulsa Urban Design Studio, traveled to Tahlequah to look at the historic downtown in partnership with the Cherokee Nation. The team worked from the recently published Cultural District Development plan created through the Oklahoma Arts Council. Working with a variety of community partners in the area, the team developed a set of recommendations to enhance the identity of the cultural district. Some ideas included colorful crosswalks, monumental lighting on an existing communication tower, bilingual Cherokee and English language wayfinding, enhanced cultural trail markers, ornamental elements on lighting fixtures, and Cherokee language-learning opportunities throughout the district.
See the article in the Tahlequah Daily Press.