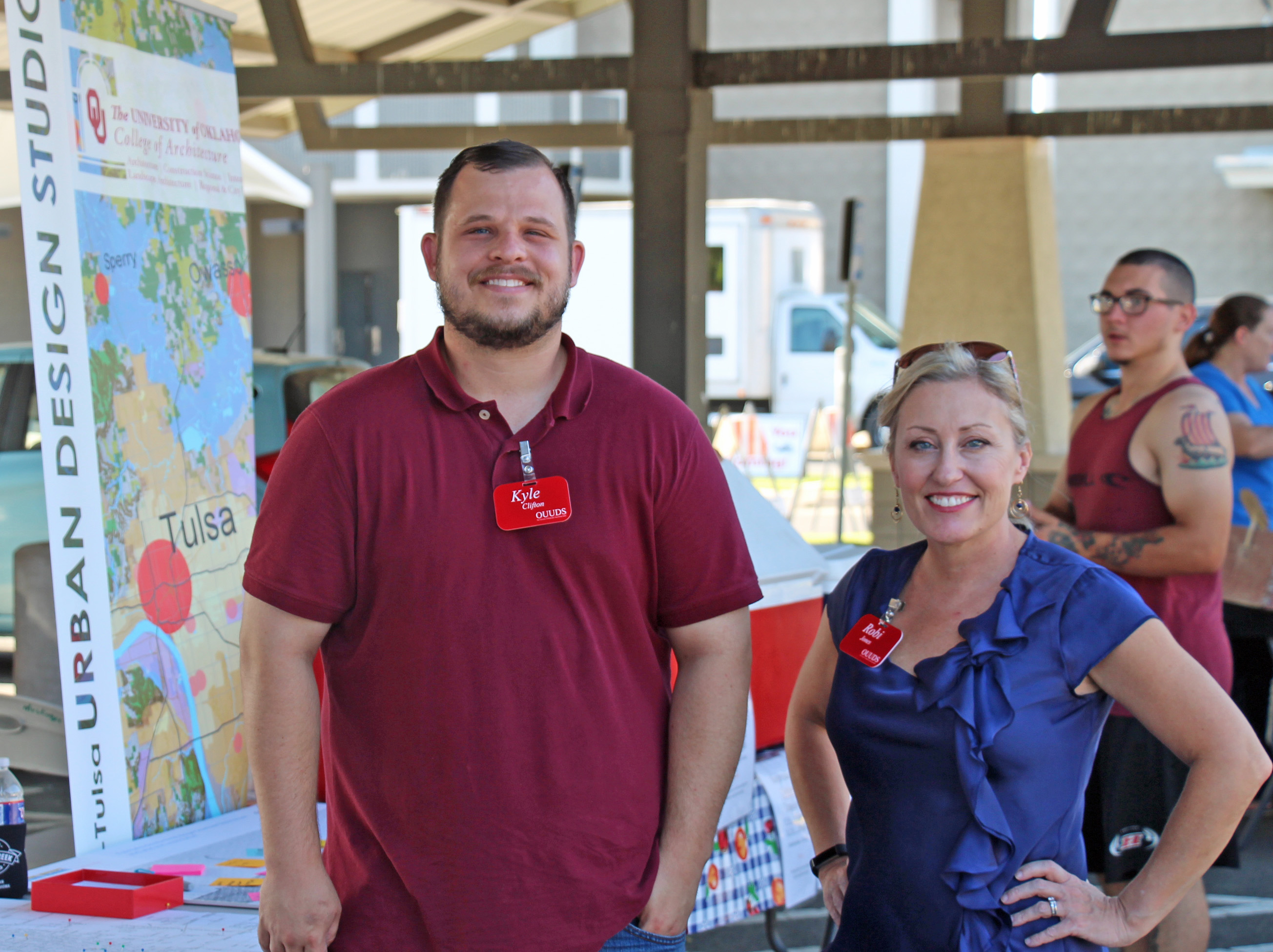 OU Urban Design Studio students Kyle Clifton and Robi Jones at the Muskogee Farmers' Market.
Muskogee: A Fresh Perspective
I have only visited Muskogee a handful of times until recently. It wasn't that I disliked Muskogee but it just wasn't on my radar. So, as an outsider, why is it that I find myself thinking about Muskogee all the time now? It is because I am a graduate student at The University of Oklahoma (OU) in Architectural Urban Studies. We have been asked to join with the Institute for Quality Communities at OU to take a fresh look at Downtown Muskogee. We will use numerous methods to analyze the current condition and develop a vision that will make the downtown district a vibrant and thriving place once again.
One of our first projects was to gather information at The Farmer's Market on September, 24th. It was a beautiful fall day and we had a great turnout! As you can imagine, we heard lots of information about Muskogee's past and present. There was a great deal of pride in the history of Muskogee. We received lots of ideas about what it will take to improve the downtown area. We heard a wide variety of suggestions but there was one thing everyone seemed to be in agreement about…they would like to live and work in a thriving community! What will it take to create that type of community? This is what we heard:  develop more restaurants downtown…repair the sidewalks…keep the lights on after dark…create housing in Arrowhead Mall…preserve the historic buildings…build a grocery store downtown…bring in new businesses…improve the pay scale…get rid of Arrowhead Mall…construct a downtown playground…creatively advertise downtown rental spaces…etc.
As you can see, we have a big job ahead of us! Our mission is to produce a revitalization plan that will help make Downtown Muskogee more successful both socially and economically. We will work to create a shared vision that will improve the downtown area and make it a vibrant place for locals as well as visitors. Keep watching our website for more updates as we continue the process.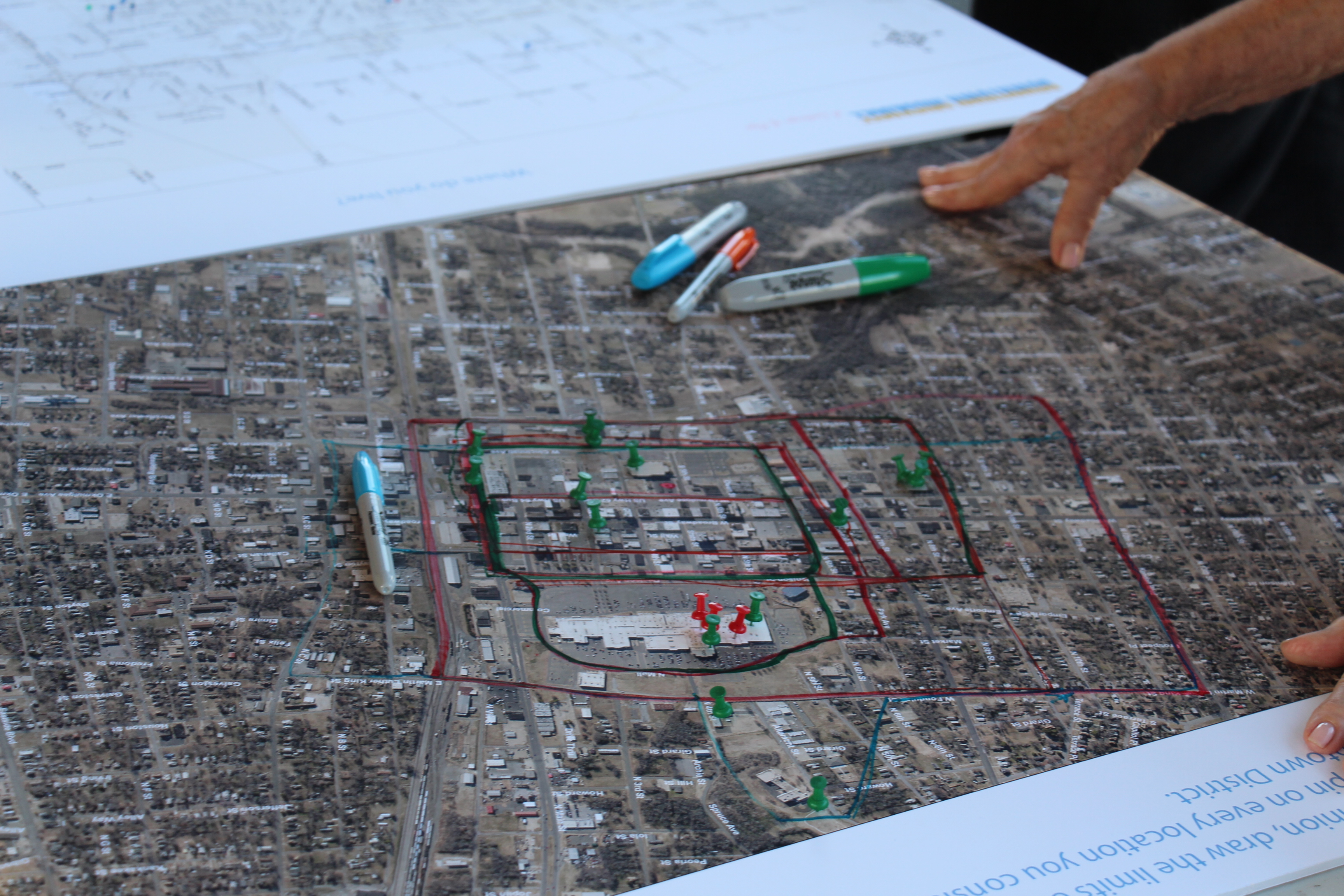 Gathering input from citizens on their perception of the downtown boundaries.