Alva Courthouse Square
Improvements to the courthouse square and performance stage.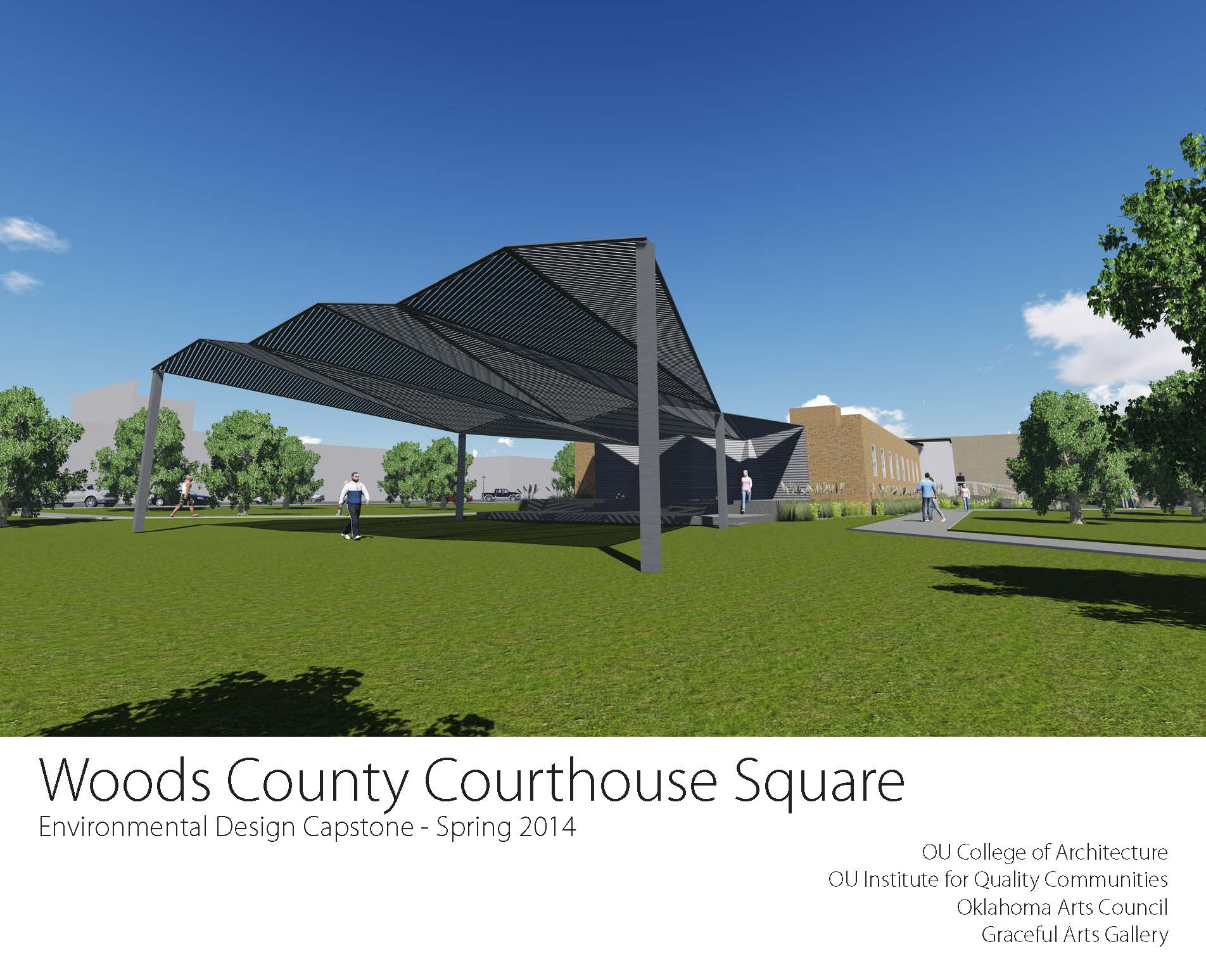 Alva, Oklahoma – Spring 2014
Read the Full Report below.
This course will focus on taking a recently completed "Cultural District Development Plan" for the City of Alva, Oklahoma, and providing design assistance for some of the key recommendations made in the plan.  Namely, the students will address an existing performance stage located on the Woods County Courthouse Square and will make recommendations for improving the functionality of the stage for existing and proposed events.  Also, the group will look at ways to better connect the 5-block stretch of College Avenue that connects the Woods County Courthouse Square with the Northwestern Oklahoma State University Campus.  Research work will include both using archives on The University of Oklahoma campus in Norman, Oklahoma, as well as field work in downtown Alva, Oklahoma.
Related Content