Northwest Corridor Multimodal Concept
An IQC team developed materials for EMBARK, Oklahoma City's transit agency, for use in a concept plan process for adding transit service to an important corridor including Classen Boulevard and Northwest Expressway.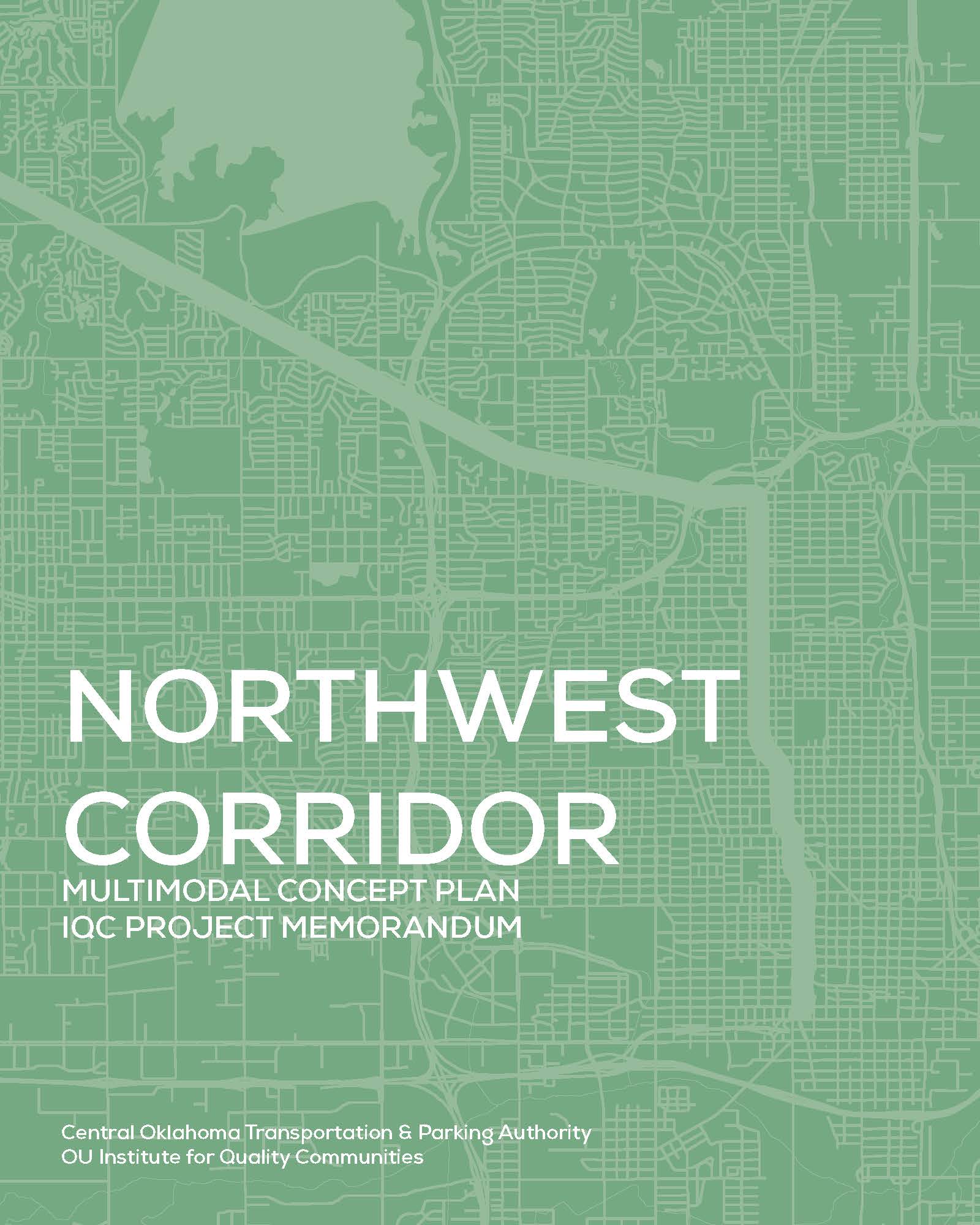 Oklahoma City, Oklahoma | Summer 2015
View the Summary Report Below
An IQC team of students and faculty from the OU College of Architecture produced materials for EMBARK, also known as the Central Oklahoma Transportation and Parking Authority (COTPA), for use in the development of the Northwest Corridor Multimodal Concept Plan. The Northwest Corridor Multimodal Concept Plan is a collaborative effort of EMBARK, The City of Oklahoma City, the Association of Central Oklahoma Governments (ACOG), and the Oklahoma City-County Health Department (OCCHD).
The Northwest Corridor, which includes Classen and Northwest Expressway, was originally identified as a priority transit corridor in the Central Oklahoma Fixed Guideway Plan (2005). This heavily used commuter corridor is the longest and most intensely developed urban corridor in the city, with 120,000 jobs, 75,000 residents, and three hospitals.
IQC's assistance included attending meetings of project partners and stakeholders, creating concept designs for seven locations in the corridor, and analyzing the impact of targeted bike and pedestrian improvements. Concepts will inform future planning efforts in the corridor.
IQC also looked at a one-mile segment of Classen Boulevard in 2015 in collaboration with ULI Oklahoma and neighborhood advocates.