Okmulgee Interim Street Design
An IQC team collaborated with stakeholders in Okmulgee, led by Okmulgee Main Street, to demonstrate quick, inexpensive interim street design techniques to improve walkability in the downtown area.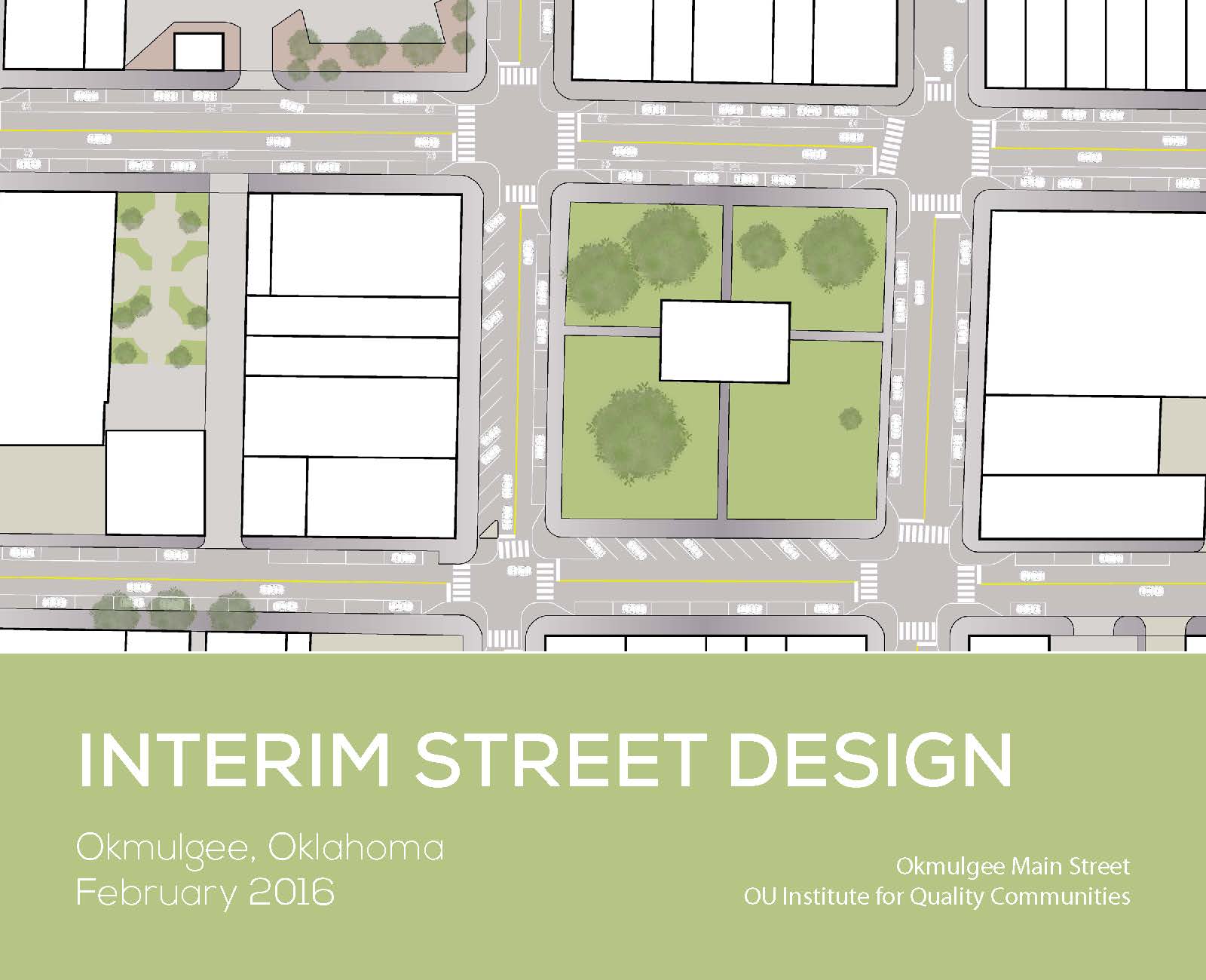 Okmulgee, Oklahoma | Fall 2015
View the Final Report Below
Downtown Okmulgee is experiencing a resurgence as historic buildings in the downtown area are converted into new residential space, university housing, and dining. Okmulgee has united around the theme #OkmulgeeRising. As more activity and life returns to downtown, Okmulgee Main Street asked IQC to recommend priorities for interim street design to improve walkability.
The IQC strategy for street design in Okmulgee included 5 priorities:
Calm traffic in the heart of downtown.
Make more space for people on sidewalks.
Create shorter and easier pedestrian crossings.
Maintain or increase on-street parking.
Look at possibilities for citywide bicycle rotes.
The results of the study are outlined in the report below.